Microdermabrasion helps people who want to achieve tender, bright, and clear skin tones. It usually takes a short time to complete. It is done to clear acne scarring, fine lines, wrinkles, scars, and spots and enable the dermis to appear youthful.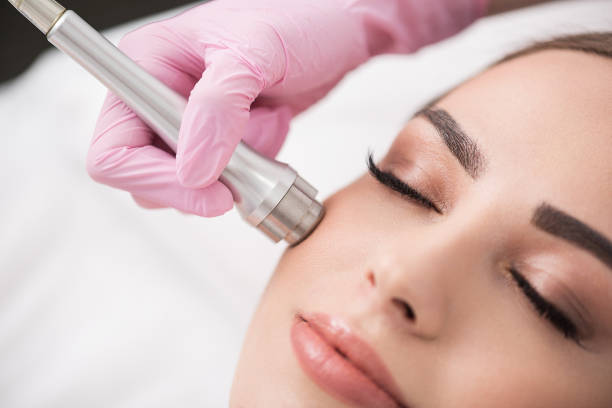 Want to know more about microdermabrasion? Keep on reading.
How does Microdermabrasion work
Microdermabrasion is a form of exfoliation that involves the application of exfoliating particles on the skin to clear off top layers. It is usually done to the facial, hands, back, chest, and neck skin. It removes dead skin cells, making skin appear darker and creating a brighter look for your dermis. Treatment does not cause the color of the skin to change. It is not suitable for everyone. Your skin care specialist will let you know if it is okay to undergo this treatment or prescribe another treatment.
Who is fit for Microdermabrasion?
It is totally a safe procedure for many skin colors and skin types. People with the following skin issue might wish to get the treatment
uneven skin tone
Stretch marks
Sunburn
Uneven skin texture
Large pores
Acne
Wrinkles, etc.
Before Microdermabrasion treatments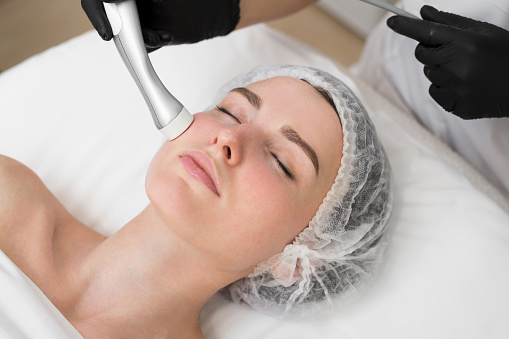 There's little preparation needed before the procedure commences. However, some important things need attention while you wait for treatment.
Your practitioner needs to be well aware of past surgeries, allergies, medical conditions, and procedures you've undergone
Keep away from sunlight, tanning products, and waxing before the appointment
You might be told to quit using exfoliating products and masks  before the procedure
Do not take aspirin or aspirin-based medicine
Things to consider prior to Microdermabrasion 
Treatment is quite expensive and also has its conditions
Know the qualification of your skin care specialist. Treatment is usually safe when experienced persons do it.
Procedures involved in Microdermabrasion treatments
This procedure takes up to an hour and is normally performed by a professional.
Anesthesia is not required while doing microdermabrasion.
As treatment begins, you'll be placed in a reclined seat. The practitioner will use a machine to apply particles slowly or do away with the outermost layer of skin in the area. Sunscreen will be applied at the end of the session.
Some other ways of doing microdermabrasion
Crystal microdermabrasion
Hydradermabrasiom
Diamond tip handpiece
Expect to see noticeable outcomes when done with the procedure
How microdermabrasion is done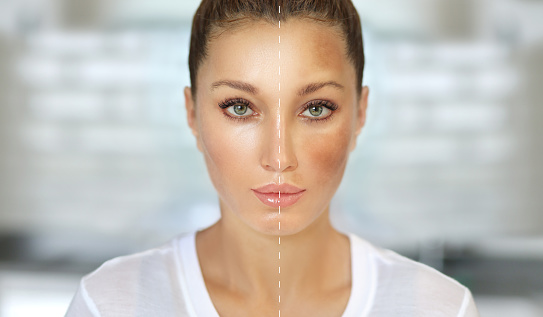 A procedure called microdermabrasion can be used to reduce the discoloration that just impairs the dermis.
Your practitioner will employ portable chisel equipment with a scrubbing brush or other coarse accessory throughout the operation. The outer layer, therefore, is swiftly and delicately removed by swiping the device along your epidermis.
One simple method that lessens overall visibility for white stretch marks seems to be microdermabrasion. The method tightens the dermis, the collagen, and elastin filaments by focusing just on the monolayer, the outermost layer
During a microdermabrasion treatment, the affected region is either showered with small abrasive granules or scrubbed with a stick with a unique edge.  Particles are then carefully extracted with a tool resembling a wand, removing the dead epidermal skin. Repeated microdermabrasion sessions over time are necessary for effective outcomes.
Things to note
Your epidermis could seem thin but also constrictive just after the operation
The microdermabrasion may have left minor erythema behind
Your epidermis heals within 24 hours
Although efficient, there is no assurance that this method will completely eliminate scars
The outcomes will differ depending on how severe the scars are.

for acne scars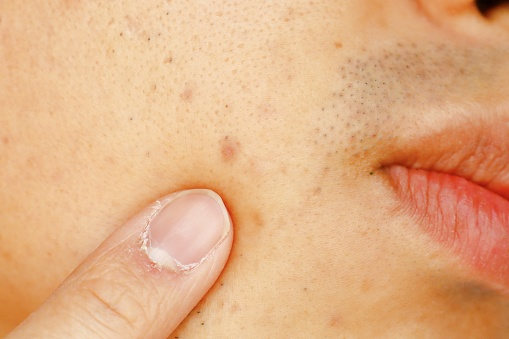 Applying the microdermabrasion procedure is a non-surgical modality; it scraps off the topmost layer of skin, encouraging the body to make fresh, vivid skin. Although it might be helpful for minimal ultraviolet rays, certain individuals may benefit greater from a blend of cosmetic and much more intense laser therapy.
Fortunately, microdermabrasion, a non-invasive beauty technique whereby your outer layers of the skin get stripped utilizing minute particles, helps actually eliminate big openings. This fast remedy removes sebum and impurities from the epidermis while constricting holes. This method removes skin debris and excess sebum by buffing off the body's coating with microscopic abrasive particles.
Risks of Microdermabrasion Treatments
Some common effects you would experience after this procedure include the following:
Swelling
Redness
Tenderness
Flaking skin
Abrasions
Sun sensitivity
Injury
post-procedure tips
Hydrate your skin always and apply mild skin care products.
Always protect your skin with sunscreen
CONCLUSION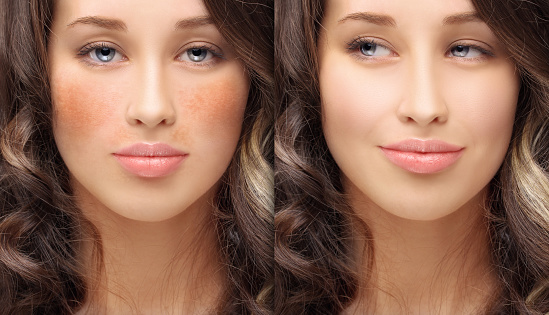 Microdermabrasion is a secure and reliable way of clearing off dead skin cells to improve the skin's appearance and enhance skin rejuvenation. However, it does have a couple of side effects which would last a couple of days before it subsides. It helps to better your skin's feel and look and helps remedy your skin condition.
Are you interested in Microdermabrasion and want to know if you are a good candidate? Schedule a consultation with DSC Laser & Skin Care Center today.
Our DSC Laser & Skin Care Center specialists offer microdermabrasion for painless, non-invasive exfoliation that devoids downtime. The process gives the facial skin a gentle, abrasive cleansing that reveals a healthy glow.
We provide quality, secure and efficient microdermabrasion treatments for all skin types. Treatment takes an hour, and results are seen after a few sessions of appointments.
Please get in touch with us today to schedule a free consultation.
FAQs
Who is not supposed to get Microdermabrasion done?
This procedure is not advised for anyone who has any of the listed symptoms below:
Rash
Sunburn
Skin irritation
Sore
Pimples
Mole
What are Microdermabrasion barriers?
Microdermabrasion is neither a panacea nor perhaps a process that works for everyone. For instance, inflammatory dermatitis cannot be treated with microdermabrasion. Pimples that are currently sensitive may become more serious. As a result, ensure to visit a specialist for medication if the pimples get severe.
Also, microdermabrasion cannot eliminate severe breakouts like an ice pick and boxcar scars. It cannot reduce giant or cartilage destruction and can potentially exacerbate lesions. Your cosmetic surgeon should be able to offer specialist solutions if you suffer from certain lesions.
What are the post-effects of Microdermabrasion?
This includes swelling and redness of the dermis, usually for a short while. If your skin is tender, it may appear dry for a day or 2. Avoid exposing your skin to the sun after this procedure because it will be sensitive to sunlight.